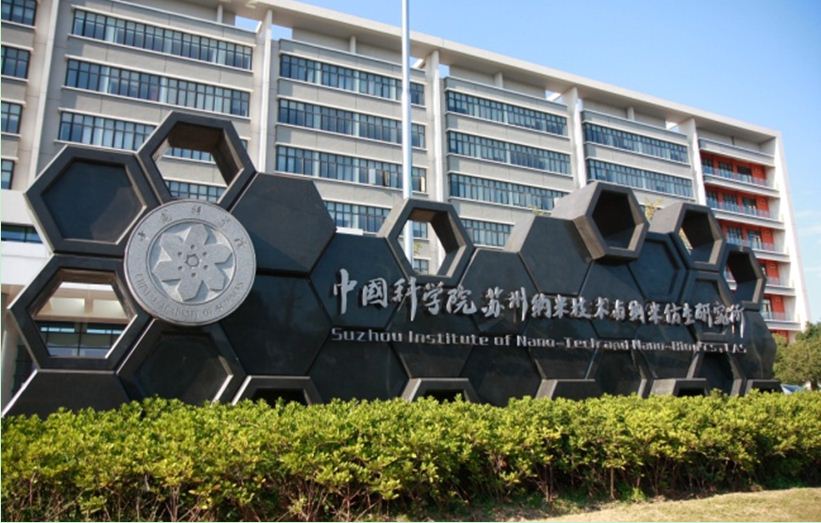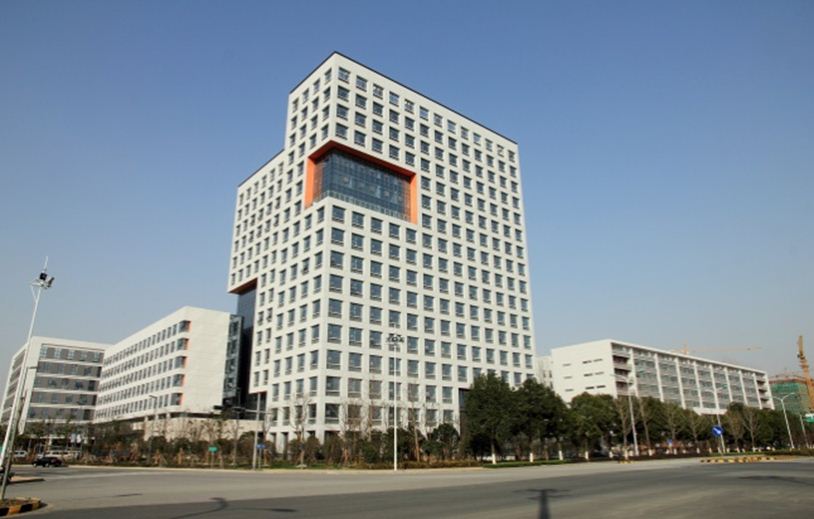 The Suzhou Institute of Nano-tech and Nano-bionics (SINANO) was jointly founded in March 2006 by the Chinese Academy of Sciences (CAS), the government of Jiangsu Province, the government of Suzhou City and the Suzhou Industrial Park. The institute occupies over 60,000 square meters of land and has 150,000 square meters of lab and office space.
SINANO has a staff of 499, 23 percent of whom have overseas working experience, and 50 percent of whom have a Ph.D. Among SINANO's personnel are two CAS academicians, 23 National Thousand Talents Program fellows, six recipients of the National Distinguished Young Scholar Award, and 42 CAS Hundred Talents Program scholars.
SINANO's research focuses on science and technology related to information, energy, life sciences and the environment. The institute comprises eight independent research departments. To date, seven of the institute's laboratories have become key laboratories of Suzhou City, one has become a CAS key laboratory and one has been jointly established by the Ministry of Science and Technology and the government of Jiangsu Province. SINANO researchers have so far published over 1600 SCI articles in high impact international journals, including Advanced Materials, Journal of the American Chemical Society, Nano Letters and ACS Nano, etc.
SINANO maintains close ties with industry, mainly by developing new materials and processes that can be transferred to industry. Institute researchers have so far filed over 1300 patents. Moreover, the institute was the initiator of the National Alliance of Micro/Nanomanufacturing Industries and the National Industrial Alliance of Printed Electronics, which have been successfully registered with the Chinese Ministry of Science and Technology. The CAS Suzhou Center of Industrial Technology Innovation and Incubation is also located at SINANO.
In order to serve the academic research community and local industry, SINANO has established three open facilities, namely the Micro/nanofabrication Facility (SNFF), the Public Platform for Characterization and Testing, and the Nano-Bio-Chem Center (NBCC). The first two facilities have been open to the public since 2009. SNFF has over 5,500 square meters of clean rooms with facilities to conduct many micro/nano processes, such as 1) photolithography and electron beam lithography; 2) thin film deposition of metals, alloys and ceramic compounds;3) annealing, oxidation, and doping; 4) wet etching and reactive ion etching; and 5) packaging and characterization. Much of the equipment is capable of processing on a broad range of substrates such as semiconductors, glass, ceramics and plastics with sizes from small pieces to 6-inch wafers. The Public Platform for Characterization and Testing comprisean electron microscopy lab, optical spectroscopy lab, opto-electronics lab, scanning probe microscopy lab, and computing center, all of which have state-of-the-art equipment for structural, electrical and optical property analysis. Founded in 2013, the Nano-Bio-Chem Center (NBCC) focuses on providing cutting-edge R&D platform highly-desired by the booming biotech and pharmaceutical businesses in Suzhou Industrial Park (SIP), as well as facilitating the frontier research on nanobiomedicine in SINANO and nearby universities. Currently, NBCC is capable of sharing a large volume of sophiscated instruments, and undertaking various outsourcing research projects.
As one of the two national research organizations focusing on nanotechnology research in China, SINANO researchers have cooperated with research groups from USA, Germany, Japan, Russia, Finland and other countries. SINANO currently has three international joint laboratories, namely the SINANO-Sony Joint Laboratory, the SINANO-Aixtron Joint Laboratory and the Sino-Deutsch Nanodevice Center. SINANO has signed collaboration agreements with more than 30 overseas universities and research institutes. 42 international collaboration projects have been or are currently being carried out at SINANO.